5 Best Miter Saw Stands (& Buyers Guide)
TheToolGeeks.com is a participant in the Amazon Services LLC Associates Program and other affiliate advertising programs.   We may earn from qualifying purchases.  (Learn More).
Carpentry finishing is never made easy without sophisticated technology. Imagine you are trying to cut or trim an angle of wood, and you have to rotate your body to get it done; frustrating isn't it? Technology is expected to make our lives easier!
Materializing the advancement of technology will ease our challenges in carpentry finishing. The Miter Saw Stand for the compound miter saw is a typical example of this as it will offer optimum comfort, unlike traditional cutting and trimming of woods.
Considering the stress you might experience while trying to get the best saw stand, we have compiled the list of the overall best miter saw stands that can perform excellently, efficiently, and durable for use. This list is expected to streamline your options to only the best products.
| Products | Product Name | Details | Price |
| --- | --- | --- | --- |
| Blade Guard Security System | Blade Guard Security System | | Buy On Amazon |
| | | | Buy On Amazon |
| | | | Buy On Amazon |
| | | | Buy On Amazon |
| | | | Buy On Amazon |
What are Miter Saw Stands?
Miter Saw Stands are worthy equipment that you need to add to your carpentry tools arsenal immediately. It facilitates the use of the saw and delivers other functionalities for you. It extends the material support capacity of the saw.
Miter saws do not often come with stands. Going on to use them without stands will hinder its perfect functionality because comfortable and efficient functions lie in getting an ideal miter saw stand for your compound saw.
Aside from providing a stable foundation for your miter saw, it also offers you total maneuverability.
Meanwhile, getting the best rolling miter saw stands can be a bothersome task as many brands and series of the miter saw stands are on the market. Getting the right miter saw stand to choose can be quite challenging.
Effective usage of the miter saw stand can be problematic. Saving you the stress of checking through several forums to know the features and functions of the miter saw stand, we provide you a definitive guide on how to use and maintain your miter saw stand effectively. This guide will also offer you a value for money function.
Below are the best miter saw stands with their outstanding features and excellent performance.
Best Miter Saw Stands
---
1.Bora Portamate PM-3600
Best Features  
Foldable legs

Rust-resistant steel and aluminum

Universal mounting brackets
More detailed review ↴
No other miter saw stand can be compared to the foldable stands. The portability function will offer you total maneuverability. A foldable Miter Saw Stand is usually versatile.
The Bora Portamate PM-3600 Miter Saw Stand is foldable, durable, and universal.
Unlike some other series of Miter Saw Stands that can not hold more than the miter saw stand, this brand can hold different saw irrespective of the type and size, hence its versatility. It is a versatile mounting bracket ideal for miter saws, band saws, scroll saws, planners, and many others.
The materials used in constructing the Bora Portamate Miter Saw Stand are extraordinarily durable. This durability offers a lifetime usage for the stand.
It features rust-resistant tubular steel and aluminum. This feature prevents the stand from rusting, thus enhancing durability. The aluminum material also enhances the portability of the stand. This allows you to utilize the stand on any job site.
It has four sturdy, foldable legs that firmly fit the saw stand on the ground for perfect use. These stands do not require bracing or any support unit to stand. It is rigid enough to withstand any ground surface.
The material capacity this stand supports is second to none. It can withstand over 300 lbs. of material. This allows you to easily mount your Miter Saw below or equivalent to the size.
Pros:
Versatility – It can be used with various saws
Rust-Resistant – It prevents the stand from rusting giving it a longer lifespan.
Easy Snap Pin – To easily set it up and retract it and also protect legs
Foldable – Offers total maneuverability and make it portable
Perfect Support Length – It can support up to 65 inches of material
Cons:
No rollers – it does not have rollers to support arms.
---
2.BOSCH Portable Gravity-Rise
Best Features  
Adjustable patented gravity-rise system

Mobility

High Weight Capacity
More detailed review ↴
Nothing else determines the quality of a Miter Saw Stand more than the durability, versatility, and unique functionalities. A list of the best overall Miter Saw Stands without the BOSCH Portable Gravity-Rise is pretty much incomplete.
The pneumatic wheels allow you to efficiently move the stand from one job site to another, irrespective of the Miter Saw's size mounted on it.
Its versatility is another fantastic value. It is not only ideal for Miter Saws but also compatible with other competitors of Miter Saw. This feature stands out amongst other Miter Saw Stands. Worrying about getting a separate stand for different saws is a thing of the past with the BOSCH Gravity-Rise Miter Saw Stand.
It features an adjustable operating system. The patented Gravity-Rise System allows quick set up and easy takedown of the stand. This will enable you to handle the most challenging jobs efficiently and quickly.
It features leveling feet that enable the stand to perfectly level virtually on any terrain. This feature functions most when working on uneven outdoor terrain.
This series features the highest capacity among all the fully portable units. It has up to 18 feet of material capacity.
Pros:
Leveling Feet – It offers a perfect and a balanced stand
Adjustability – It allows custom operation settings
Easy to Maneuver – It offers total mobility
High Material Capacity – It supports an incredible amount of weight.
Cons:
Heavyweight – It weighs approximately 76 pounds.
---
3. Evolution – 005-0001
Best Features  
Ideal for All Miter Saw Brands

Built-in Handle for Easy Movement

Foldable and Lockable Legs
More detailed review ↴
Our top miter saw stands list is full of exceptional Saw Stands that are ideal for other saw aside from the Miter Saw and the Evolution Power Tools Folding Miter Saw Stand is one of the amazing options.
The Evolution series of Miter Saw Stand features many components that offer optimum comfort, easy maintenance, and portability for users. The usability of this stand is extraordinary as it allows you to carry out any carpentry finishing efficiently.
The Evolution Power Tools Folding Miter Saw Stand is compatible with any Miter Saw that is up to 15 inches.
The lightweight steel legs are foldable and lockable when not in use making it very portable and easy to move around from one job site to another.
The foldable and lockable functionality allows you to correctly fold the stand and lock it in place when not in use.
It has a built-in handle which makes it easy to pick up and carry once folded without any inconveniences. It also features quick-release mounting brackets that allow fast and efficient mounting and detaching of a miter saw. All of these contribute to its functional design, ease of use and portability.
It is very compatible with all Evolution power tools Miter Saw, and some other Miter Saw brands. This feature makes it very versatile as it can fit in various use cases.
This exceptional Miter Saw Stand has a high workload capacity of 330 lbs. and supports workpieces of up to 118 inches. This also plays a quota in the sturdiness of this Miter Saw Stand.
Pros:
Quick and Easy Setup – The set up is very rapid and straightforward
Lightweight – It is lightweight to move from one location to another.
Fast Release Bracket – Allows rapid detaching of the miter saw.
Built-in Handle -This makes it easy to pick up the stand without stress.
Cons:
Non-adjustable height – The height might be too short for tall users.
---
4. Ryobi Miter Saw Stand 
Best Features  Currently Unavailable
Adjustable Tool-less Extension Arms

Quick-release Mounting Brackets

Sturdy Steel Legs
More detailed review ↴
The Ryobi Miter Saw Stand varies in color and is compatible with the Ryobi Miter Saws and other Miter Saw Brands.
Using a foldable Saw Stand will offer you total control over the mobility of the Stand. The foldable, sturdy legs of the Ryobi Miter Saw Stand allows you to transport the Stand from one job site to another.
This saw stand is made of steel. The rigid steel stand makes it very ideal and strong enough to handle DIY (Do-It-Yourself) projects and advanced job site projects.
Using the Ryobi Saw Stand does not require any skills or special knowledge. It is straightforward to use due to its highly intuitive design.
As part of the intuitive design contributing to ease-of-use, it features a quick-release mounting bracket that helps to perfectly mount the Miter Saw and detach it from the Stand when work is done.
The Ryobi Miter saw stand can handle as much weight as possible. This is because it features adjustable 9 feet tool-less extension arms. These extensible arms allow you to use larger material capacity of up to 400 lbs. in weight.
Adjustability is the most exciting part of the Miter Saw Stand according to most users. Most of its functional parts can be adjusted to fit different purposes.
The sturdy design enhances the Stand's durability and allows easy placement of the Miter Saw Stand on most surfaces.
Pros:
High Material Capacity – It can withstand up to 400 lbs. material capacity
Foldable Legs – for easy compact storage
Quick Stand Technology – This allows you to unfold the legs to stand in seconds
Adjustable Extension – The flexible extension arms support more extensive material
Cons:
Slightly Heavy – It weighs over 42 pounds
---
5. REDLEG Universal Miter Saw Stand
Best Features  
Adjustable Material

Rapid-clamp Tool Mount Brackets

Expandable Length
More detailed review ↴
The REDLEG Universal Miter Saw Stand is an interesting saw stand that offers an intuitive design culminating in ease of use even for beginners. It also offers versatility as it is highly compatible with a wide range of Miter saws. It boasts of amazing features which qualifies it to be on this list.
It is constructed from sturdy steel materials that enhance the durability and stability of the Stand. It also supports the extension of the slide to give up to 5 feet of stand space.
The foldable and lockable functionality of a Miter Saw Stand allows easy and compact storage as it tends to occupy less space when folded. This feature also helps elongate the lifespan of the Stand. This saw stand comes with a leg lock that allows easy fold and unfold of the Stand for perfect storage and portability.
Unlike some other brands with a quick-release mounting bracket, the REDLEG Universal Miter Saw Stand features rapid-clamp tool mount brackets that allow quick attachment and detachment of the Saw.
Some carpentry finishing works require repeat cutting. Using a Miter Saw Stand that does not deliver repeat cuts might complicate your working experience. This Miter Saw Stand features adjustable material support with end stops that make repeat cut quick and easy.
Excellently, it can withstand material up to 400 lbs. in weight. The expandable material length allows you to extend up to 60 inches to accommodate more extensive materials.
Pros:
Expandable Length – The material length can be extended to 60 inches
Repeat Cut – An end stops that enhances easy and quick repeat cut
Clamping Tools Mount – It allows easy removal and mounting of the Saw
Lightweight and Durable Construction – Allows easy movement and elongate the lifespan
Cons:
It takes a while before erecting.
---
Best Rolling Miter Saw Stand — Buyer's Guide
Carpentry finishing requires modern age equipment. Each of the carpentry work stages requires different gadgets. These pieces of equipment vary in size, function, and features.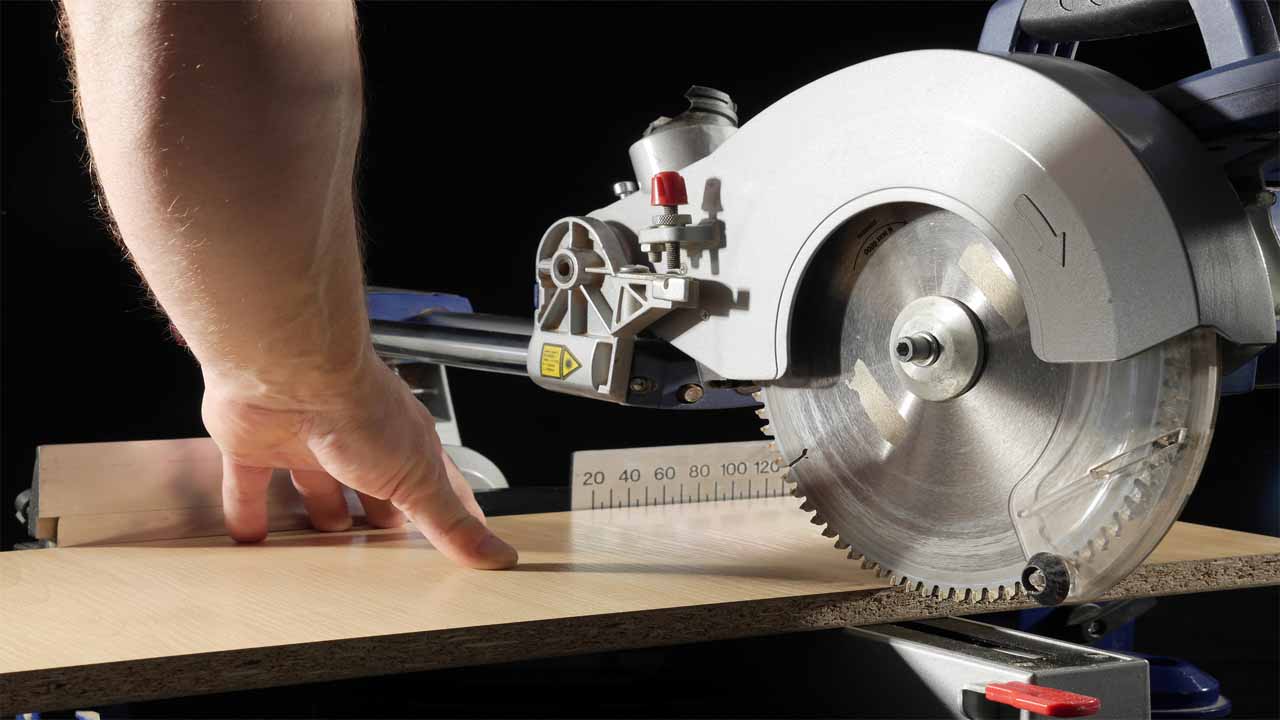 Primarily, the miter saw performs the most vital role in carpentry works and its roles can never be underestimated. Making use of the Miter Saw Stand conveniently requires the Miter Saw Stands.
Any of the tools listed in our "top five" list should be able to do a decent job for you. However, should you decide to make a different choice, or perhaps, you'd like to know the things to look out for in the best rolling miter saw stands as we do, this buyer's guide will do justice to that.
The best features and qualities to look out for, and why you should look out for them have been discussed below. Patiently read through this guide to get a hang of it!
The following are some of the factors to be considered when buying a miter saw stand:
Related Read — Best Sliding Compound Miter Saws
Quick Release Mount Bracket
This feature is essential in any Miter Saw Stand because mounting the Saw on the Saw Stand is never an easy task without the Quick Release Mount Break. Likewise, when you are done working, detaching the saw from the stand can be quite tasking.
This component allows you to mount your miter saw on the Stand easily.  It also makes detaching the Saw after use very easy as it does not require any particular skill with this feature. You can easily detach the Saw from the Stand without stress.
The quick Release Mount Bracket varies in some brands of miter saw stand. Some refer to it as the Clamping Tool Mount Bracket, whereas it serves the same function.
Check out for this feature in the miter saw stand's choice to deliver excellent performance that will give you an enjoyable experience with the saw stand.
The Material Capacity
The material capacity means the weight and size of the Saw it can accommodate or carry. This is also an important feature in miter saw stands.
It isn't advisable to simply buy any stand that suits your current miter saw. This is because you might change from one miter saw to another brand of a different size. If the new saw has a large size, you might need to buy a bigger saw stand. Therefore, saw stands with a large material capacity are ideal.
There are high and low-level capacity Stands. The standard material capacity range from 300 to 700 lbs. (this is the combination of the Miter saw itself and the material being cut on it).
A standard and high-quality miter saw stand should be able to accommodate a minimum of 300 lbs. The weight capacity also contributes to the portability of the stand. Smaller and portable miter saw stands are great for mobility but often do not support large weight capacity.
The medium-sized stands can withstand over 500 lbs. and still be portable. They mostly have wheels to pull the stand.
The heavy-sized stands can withstand up to 700 pounds of material for both the Miter Saw and the material itself. They are perfect for heavy-duty cutting.
Related Read — Best Battery-Powered Miter Saws
Durability
There are several lightweight miter saw stands on the market. Many appear flimsy and unstable; avoid them.
The durability of the Miter Saw Stand is determined by the materials used in the Stand's construction.
Miter Saws does produce a lot of force, and working with a non-durable miter saw stand might be challenging.  Hence, choose one from a reliable manufacturer that features a suitable weight capacity and is made from sturdy materials that can withstand rough and smooth terrain.
Miter Saw Stands must have sturdy and robust legs that will firmly fit the Stand on the ground terrain and be durable.
Portability
The maneuverability of the miter saw stand is worth considering. Put simply, you should strongly consider how easy it is to handle, carry, and use the saw stand.
A stagnant Stand is not a perfect choice to buy while selecting your miter saw stand. Portability of the stand does not necessarily require wheels or tires. The legs should be foldable and lockable for easy compact storage of the stand. Foldable legs also enhance the movement of the stand from one job site to another.
Lightweight series of the miter saw stand can be folded. They are moveable too. In between, the medium-sized stand will often include wheels or tires for transporting the stand to and from job sites.
Consider a more portable series if you perform outdoor works. The folding capabilities and wheels let you quickly set up and also take down your Saw when needed.
Versatility
Don't just consider a miter saw stand that is compatible with your miter saw as there are other saw brands that you might likely later switch to if your miter saw is faulty. Consider a versatile miter saw stand that will be compatible with Miter Saw brands and some other brands.
Miter Saws vary in size; likewise, the miter saw stands also vary in size ranging from the smaller to the large-sized Stands. However, some miter saw might supersede the size restrictions of a miter saw stand. It might also lack the ideal mounting hole pattern for secure fastening to the stand.
Having different size miter saw requires getting a versatile miter saw stand for them. This will save you the cost of getting a separate Stand for the Miter Saw sets and save you the energy and time to mount the Saw to their prescribed Stand.
A versatile stand capable of supporting a broad range of Saws is the best choice to make.
Related Read — Single Bevel vs Double Bevel Miter Saw 
Final Thought
After consulting industry experts and various user reviews, we have concluded that the Miter Saw Stands mentioned above are the best Stands in the market.
Nonetheless, our number one pick is the Bora Portamate PM-3600.
It is very portable due to its foldable legs, durable due to its rust-resistant steel and aluminum build material, and versatile due to its universal mounting brackets. It is everything you need a miter saw stand to be.
Having shed light on the best options of the miter saw stands, we hope you make the right choices to suit your work.
Amazon and the Amazon logo are trademarks of Amazon.com, Inc, or its affiliates.