5 Best Circular Saw Guide Rails (Make Even Cuts)
TheToolGeeks.com is a participant in the Amazon Services LLC Associates Program and other affiliate advertising programs.   We may earn from qualifying purchases.  (Learn More).
Although they were previously famed for their splintering board edges and tearing ability, circular saws guide rail can now carry out very clean cuts.
The addition of guide rails means that you may find it difficult to go wrong with this tool. Aside from the fact that it helps you ensure even, standard and straight cuts, they also give you additional safety by decreasing the chance of lost fingertips and slips.
The popular saying "don't work harder, but work smarter" will be more apparent as you use this tool, as repeatable, clean, and precise cuts can easily be carried out with this working device. Even if you are enriched with the talent and experience to work without a tool like this, why pass it up for a more convenient life?
Because we know that you are looking for products that come with the right balance of value and convenience, we have reviewed five of the best circular saw guide rails out so that you can have the time and effort to do something else. Our buyer's guide will also help you know what to expect from high-quality circular saw guide rails to help you make informed decisions.
Best Circular Saw Guide Rails
---
1.Kreg KMA2685
Best Features  
Anti-chip

Time-Saving

In-built Measuring Scale
More detailed review ↴
The precision and collective application you can enjoy when you use Kreg KMA2685 guide rail are some of the reasons why it found its way into our review of some of the best circular saw guide rails.
This tool lets you handle your home projects with the requisite expertise and confidence, and its huge edge guide lets you enjoy the exact control that you need during cuts. This product is usable with most of the circular saws around, and its reversible edge guide offering shows that it is also fitted for right or left-hand use. Hence, it is also a suitable option for ambidextrous users.
Chalk-down, measuring, and marking guidelines wouldn't be necessary with this tool courtesy of the in-built measuring scale that it comes with. This saves you time and energy while also ensuring that you enjoy an identical level of precision.
To ensure a precise, repeatable cutting, you only have to choose the required cut thickness and make sure that it is about twenty-four inches, and also don't forget to lock your saw sled to make sure that it does not deviate from the work position.
Also, cutting through multiple sheet material types, like MDF and plywood is possible with these circular saw guide rails, and crosscuts and rip cuts can also be carried out to produce an even, smooth finish.
Pros:
Compatible: This circular saw guide rails is usable with most circular saws
In-built Measuring Scale: With this feature, you don't need other conventional measurement systems.
Easy to use: Using this tool is not complicated, and can be a bit of fun.
Anti-chip: This system helps safeguard your material during cuts.
Cons:
---
2.Makita 194368-5
Best Features  
Versatile

Multi-Functional

Adaptable
More detailed review ↴
Even though this product does not come with teeming saw accessories, it is worth some space in your workspace. Its profound length permits for a broad range of different cuts to be carried out with different types of circular saws. This can only mean one thing – versatility!
It is one of those circular saw guide rails that help you get a precise cut, irrespective of the material type that you may be using at the moment. You can use it for bevel or straight cuts, so it is adaptable for different uses.
But, it is somewhat heavier than many circular saw guide rails out there, and this means that you may have a hard time transporting it.
One other thing that you can enjoy with this tool is its compatibility with other router and jigsaws types. You may need to get a guide rail adapter to make this possible.
If you want to execute basic cutting and you have a more restricted saw collection, then it makes sense to opt for a guide rail that does not demand that you acquire a different attachment.
But, if you want a multi-functional tool, then you shouldn't have a problem settling for a circular saw guide rail that requires an adaptor to operate because it lets you properly utilize the tool and expand the scope of your home projects.
Pros:
Lengthy: Its length ensures that different types of cuts are possible
Multi-functional: You can carry out different functions with this product
Great Precision Cutting: It gives a great cut accuracy
Perfect for use in ripping sheet material
Cons:
---
3.Milescraft 14000713
Best Features  
Easy to use

Versatile

Circular cuts
More detailed review ↴
Unlike some of the options in our list, this tool features fourteen metallic bars and unique clips set to make mounting on a jig and circular saws very easy. Also, it comes with a useful instruction guide that makes the installation process additionally easy.
With this tool, it is easy to carry out a tool-free modification to the tune of 1/6 inches with the help of the incremental trim tool. Plus, the in-built measuring scales positioned on the bars let you carry out efficient, clean cuts with great accuracy so that it is hard to make a mistake.
If you are going to use it with a jigsaw, it is extensible to about 9.5" away from the material edge, and it is extensible 6" from the material edge if you are deploying a circular saw extra flexibility.
One of the strong points of this circular saw guide rail is the fact that it comes with preset holes on its head. This implies that it can cut through circles that have a diameter ranging from 4 – 19" aside from its straight cuts ability.
Hence, if you want a circular saw that is versatile and easy to install then you should be thinking about this circular saw guide rail. It does the job!
Pros:
Universal Guide: This featured guide will make work operations easy and convenient
In-built Measuring Scales: You don't need to get additional measuring scales.
Tool-free Adjustment: You can easily adjust this guide rail without having to use other tools.
Circular Cuts: Unlike the other tools in our list, this rail guide is capable of making circular cuts.
Cons:
Comes with a plastic casing on its crown
---
4.Kreg KMA2675
Best Features  
Ambidextrous Design

Lightweight

Convenient
More detailed review ↴
This is another first-rate circular saw guide rail that would help out when cutting through materials with a thickness up to twenty-four inches and it is ideal for tip cuts. It doesn't matter if you are a right or left-handed person, you can effortlessly use this tool because of its reversible guide arm that is perfect for ambidextrous users.
Also, this circular saw guide rail is usable with most of the circular saws out there, and it can transform your tool by letting you carry out clean and perfectly straight cuts.  Kreg KMA 2675 also eliminates the need for chalk-drawn guidelines as it will direct your tool to the length of the material it is cutting, leading to flawlessly straight cuts.
You can use it on different materials, such as MDF and plywood, and bigger materials can also be effortlessly broken down for uniform-size, consistent sheets that you can easily work with.
Although the length of these circular saw guide rails is not so impressive, it can also mean that it is a lightweight option. This portability will usher you into new realms of precision and convenience while doing your work.
Pros:
Reversible Guide Arm: This feature makes it suitable for ambidextrous users
Rip Cuts: With this tool, rip cuts become effortless and straightforward.
Lightweight: You don't have to break a sweat to use this product
Precise Cuts: Cuts carried out on a circular saw with this guide rail will produce incredibly accurate results
Cons:
Not so lengthy and cannot be suitable for all uses
---
5.Bora WTX
Best Features  
Clever Build

Lock-in Clamps

Remarkable Length
More detailed review ↴
Although the Bora WTX circular saw guide rail appeared last on our list, it does not in any way means that it is the least. It brags of astoundingly linear lines and extended length that makes it more versatile and precise in carrying out its work.
If you are looking for an option that will guarantee you straight lines, then this is your plug. It was produced to be used in concert with Bora WTX saw plate, but it features a fifty inches clamp and a fifty inches extension incorporated for a remarkable 100" length.  You will face no issues cutting through boards with an extra length.
But we'll advise that you read through the instructions guide to determine the exact method of attaching extensions because it can have a toll on your cuts if you didn't do it the right way.
Other amazing inclusions make this tool a go-to option and especially easy to use, like the lock-in clamps that ensure that your saw does not deviate from its cutting position.
Also, its modular, clever design means that you can include some attachments and extensions so that you can use it for multiple projects and cut types.
Pros:
Length: It comes with a remarkable 100" length
Clamps: This tool features a 50" clamp and a 50" extension
Sturdy Build: It features a sturdy aluminum build that is perfect for producing very straight lines
Grip: The grip inclusion of this tool ensures that it doesn't fall off while in use.
Cons:
Installation is not so easy
---
Best Circular Saw Guide — Buyers Guide
There're many benefits that you'll gain when you acquire circular saw guide rails; portability, reduced splinters, and more precise cuts.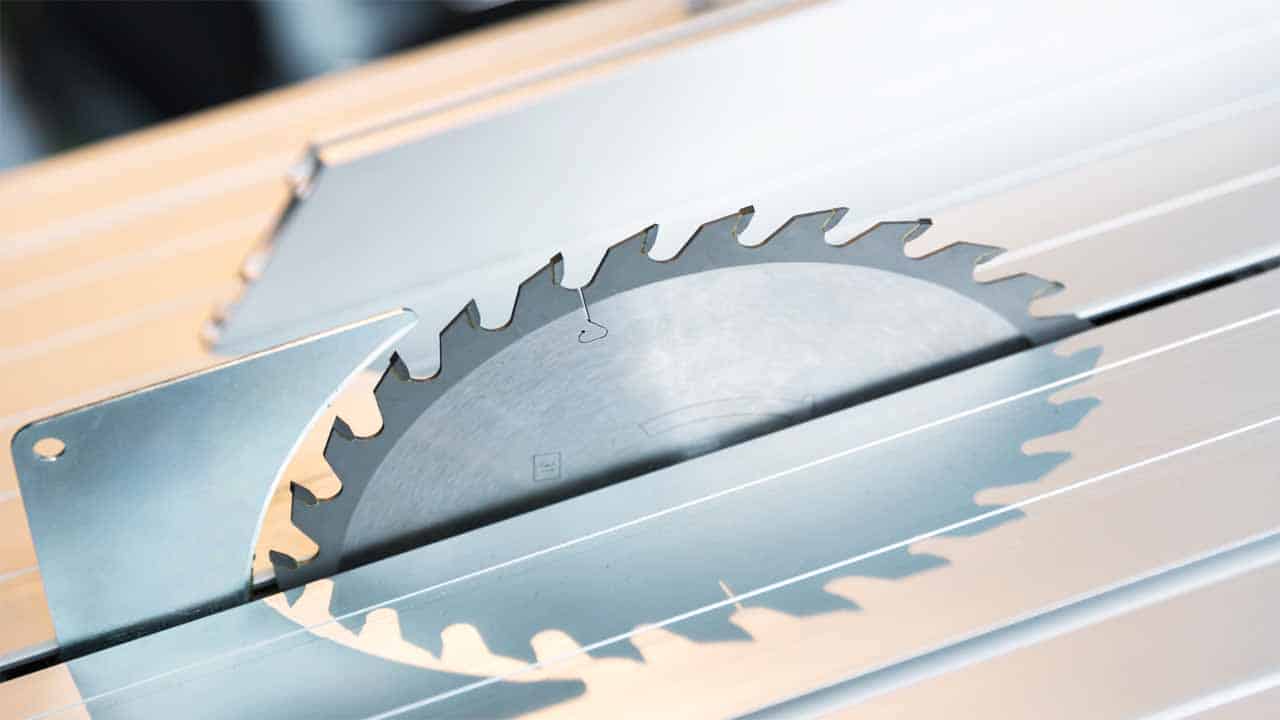 You can also cut larger boards with the help of this tool with greater precision and in lesser time. This is because it lets you set the desired thickness and will direct your saw along the length of the material to produce an even cut.
Furthermore, you'll get a cleaner, smoother cut with this tool, particularly for your woodcutting exercise because of the right amount of pressure it applies to the material.
That said, let's discuss some of the things you should know when you go all out to acquire a circular saw guide rail.
Related Read — Best Battery-Operated Circular Saws
Compatibility
Some of the guide rails that you may come across were built to be compatible with a particular saw model or brand, and can't be used by other models and brands.
You'll stand no benefit getting a state-of-the-art guide rail to do the work only to discover that it is not compatible with your circular saw.
Even though circular saw guide rails are compatible with most of the circular saws out there, it would be in your own best interest to be certain to ensure that you don't sacrifice additional energy and time getting one that fits.
Angled-cuts, crosscuts, and rips are the different cut types that you can get when you use guide rails, so it is crucial to choose the primary reason for its usage.
While some guide rails are particularly designed to carry out certain cut types, universal guide rails are the go-to option if you intend to carry out different types of cuts.
Related Read — Best Circular Saws
Length
The length of your guide rails is one other important factor that you need to prioritize. Standard guide rails come with lengths ranging from 36 – 50″, but they're also longer guide rails with up to 100″.
Your best bet is to go for an option that is neither too long nor too short. If you go for the former you may get the consistency of the angle of your cuts disrupted.
Also, longer cuts may be harder to move around and use when you are sawing, especially if you are working on smaller wood pieces.
You can use clamps to hold your guide rail in place to prevent this from occurring so that it would not deviate from the position you intended for it. Or, clamps let you move small-sized guide rails along the length of the wood to achieve extra-lengthy cuts.
Durability and Strength
To help you select a circular saw guide rail that would last even when continuously used, it is important to give a second thought to the material used for its build.
Most of the high-quality circular saw guide rails utilize aluminum or steel, even though the former is more characteristic of circular saw guide rails built for the residence woodworker.
On the other hand, the latter is regularly used for commercial-grade industrial projects. Since it is more durable, it is better fitted for most heavy-duty activities.
Related Read — Using a Circular Saw Without a Table?
Lightweight
It is true that length is a worthwhile consideration factor in terms of your project's scale. Production materials are also crucial in terms of the durability and length of the tool. However, both these factors will have a toll on your guide rail's portability.
One key benefit that guide rails have is that they are not lasting or permanent attachments to your saw. Therefore, because you can detach them, there is need to move them from one place to another; this is why it is important that the guide rails be portable..
Most of the circular saw guide rails that are deemed as lightweight usually come in a weight lower than ten pounds, so you must check the weight and size of the guide rail before opting for it.
Grip
One of the many reasons why some people prefer table saws to circular saws is that the former can easily be used, courtesy of its steady and excellent grip that you can use to deliver perfectly straight and even cuts.
But, circular saw guide rails makers have effectively bridged this gap by incorporating clamps for firm holding. Hence, if you want to acquire a circular saw guide rail, it makes sense to go for the one that makes room for the attachment of clamps to the side of the saw.
But then, the use of clamps has its downsides, like increasing difficulty of usage and damage to materials.
Related Read — Making Straight Cuts with A Circular Saw?
Conclusion
Due to the many features that it comes with, we'd recommend the KMA2685 for both professional and novice users who are looking for convenience and quality as our top pick. Its anti-chip inclusion will also serve as a protection agent for your wood during activity, plus you can use it cut a straight edge and rip cut with ease.
Aside from its anti-slip and anti-chip inclusions, users also love it because it is easy to use and install.  It is sufficiently lengthy to carry out most cuts, and it is dependable and steady when in use.
So what are your best bets? Are you comfortable with our recommendation or do you feel another guide rail in our list will do the job? Go get it and enjoy your experience while working!
Amazon and the Amazon logo are trademarks of Amazon.com, Inc, or its affiliates.